CEASEFYRE™
At CEASEFYRE™, we are a veteran-owned company passionate about delivering the highest quality personalized bands for pickleball players. Our father and sons-in-law trio shares a deep love for family and for pickleball, fueling our drive to create premium bands that stand out in the market. Based in the challenging desert landscape of California, we experienced the need for durable, weather-resilient, and fade-resistant bands to identify our paddles and withstand our intense gameplay.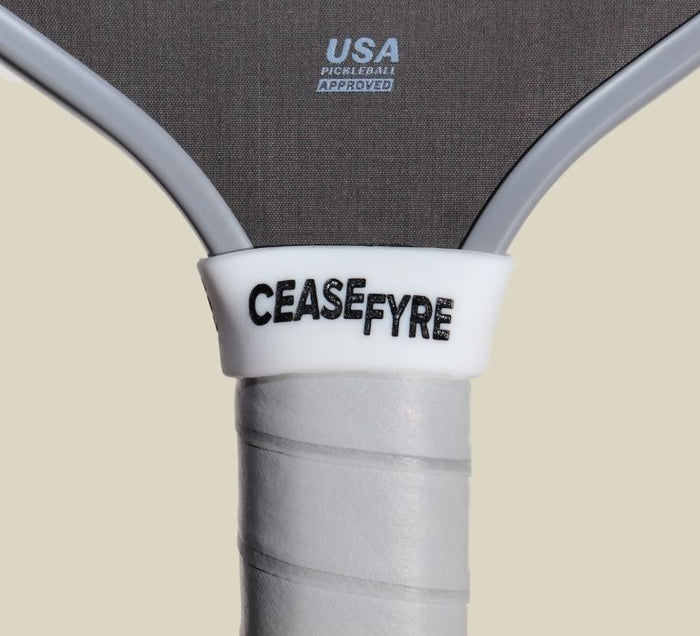 Show Your Opponent Who Brings the Heat!
Our bands are made from unrivaled, double-layer silicone that offers the boldest custom design possible. Unlike other bands, CEASEFYRE™ bands are created from a superior ring mold which provides a continuous circle of support with no weak points that could lead to premature breakage. We have a variety of eye-catching colors and styles to give you the most personalized options, and our team is committed to providing unsurpassed customer service. Most importantly, we want our bands to represent you and your style of play—bold and resilient.